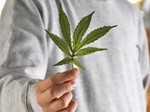 Electronic test. 2018. - 25 seconds. This file includes: a test in Microsoft Excel format, a table for the full calculation of test results on scales + questionnaire form (109 questions) and a general interpretation of the test.

Center for Psychiatric Care and Professional Psychophysiological Selection. Authors of the program: Golev S.V, Adjunct Professor of Psychology, Goleva O.S, Master of Psychology.
The material was developed within the framework of the program "Psychodiagnostics in Excel".

The test includes and describes the following scales:
Biological factors:
Emotional disorders.
Behavioral disorders.
Heredity / disorders.

Basic acquisitions.
Basal trust.
Autonomy.
Confidence.
Initiative.
Industriousness.
A responsibility.
Openness.

Psychological health / neoplasm.
Self-identification.
The life scenario.
Responsible choice skills.
Internal locus of control.
Access to internal resources *.
The result is under subscales.
Intellectual resources.
Differential Sensitivity.
Communication skills.
Skills of assertiveness.
Creativity.
Coping strategy.
Dominance of the synergistic behavior strategy.
Skills of self-organization and structuring (planning) of time.
Awareness.

Social factors.
Behavioral reactions.
The result is under subscales.
Emancipation.
Conformity.
Opposition.
Grouping.
Functionality / dysfunctionality of the family.
Type of education in the family.

The arithmetic mean of the scales.
Basic acquisitions.
Psychological health / neoplasm.
Social factors.
Biological factors.

The suggested methodical recommendations are intended for specialists involved in the prevention and treatment of drug addiction (school psychologists, social educators, drug experts, psychotherapists working in the education and healthcare system).
No feedback yet