Content: 81207173456773.1_____________________.rar (5.83 MB)
Uploaded: 07.12.2008

Positive responses: 2
Negative responses: 0

Sold: 26
Refunds: 0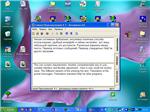 System of automated translation from English into Russian and vice versa, is designed to work with the texts of the overall program tematiki.Harakterizuetsya lightweight, fast and convenient transfer (in addition to the standard method, you can click twice on the icon in the system tray, and Socrates will automatically translate the clipboard contents) This translator also automatically distinguishes the language of the text (it is not necessary to bathe, to create a page with a definite direction of translation).

Low system requirements, intuitive methods of use, user-friendly interface and flexible configuration, can output a list of synonyms, built-in English-Russian and Russian-English dictionary - this is just a small list of his merits.

Different versions of the text input, the translation of email messages, translation of standard Help "s other programs.

The serial number in the folder: serial.

Platform: win.2000, XP, windows 7.

Language: Russian

Developed by the company Arsenal

Compact archiver Win RAR, the volume of downloaded file: 5.8 Mb.


No feedback yet