Content: text (4 symbols)
Uploaded: 06.03.2017

Positive responses: 0
Negative responses: 0

Sold: 11
Refunds: 0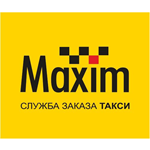 Anyone who is a new user of Maxi Taxi can take part in the promotion and who for the first time downloads the application "Maxim: taxi order" on his smartphone or tablet.

Enter the promotional code in the application, and the personal account will immediately be replenished by 100 rubles.

✅Moment delivery of goods.
No feedback yet