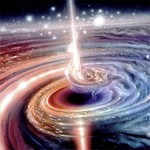 Today we talk about a phenomenon in the practice, which, strictly speaking, a minimum ratio to the "power," but rather refers to the ritual practices or to work in the places of power. This phenomenon is called "Flow."
Table of contents:
Flow
Where there is a stream?
What determines the flow?
What distinguishes the work of personal power of streaming?
What´s the catch?
How does the work begins to flow?
Hymn to the night of fear
Copyright

Please note - this material is a fragment of a full course "Energy. Job personal power", edition 3.
No feedback yet