Content: text (9 symbols)
Uploaded: 23.04.2017

Positive responses: 4
Negative responses: 0

Sold: 75
Refunds: 1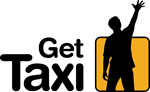 Multiple discount (on each new device, you can enter the same code) in 500 rubles (exactly 500 without crushing), only for one, the first trip to Gett Taxi, a bank card (not a virtual one)

Promotional code is valid in all cities of Russia where Gett taxi service is presented.
The promotional code is valid until it is blocked by the Gett
Promotional code is given only in one hand and can be used only for the first trip.
If you have already made your first trip with Gett Taxi, this promo does not work, it´s only for the first trip.
The difference between the cost of travel and the amount Discounts, as well as the amount Discounts are not paid in cash
All that is above the face value of the promo code is paid from the card or cash to the driver.
Guarantee for promotional code 24 hours, if you have problems with the promo code, contact me in any convenient way for you,
Through the site of the store, or directly, I will always help to solve any arising issue.
17.12.2017 15:45:18
Ай спасибо.Советую данного продавца.

06.12.2017 19:19:28
Работает!
06.11.2017 12:26:49
Спасибо большое! Код подошёл!
31.10.2017 1:36:30
Код работает, но к сожалению на него уже не вяжется ни партнерский(код друга) ни алкашка промы с коньяка
Спасибо продавану!